Verbotics Weld 0.8 Released
Posted on February 4, 2020 by Verbotics
Today we have released Verbotics Weld 0.8 with support for laser sensing, in-progress support for Fanuc robots and many other improvements. As always, you can download the latest release from the download page or by checking for updates within Verbotics Weld.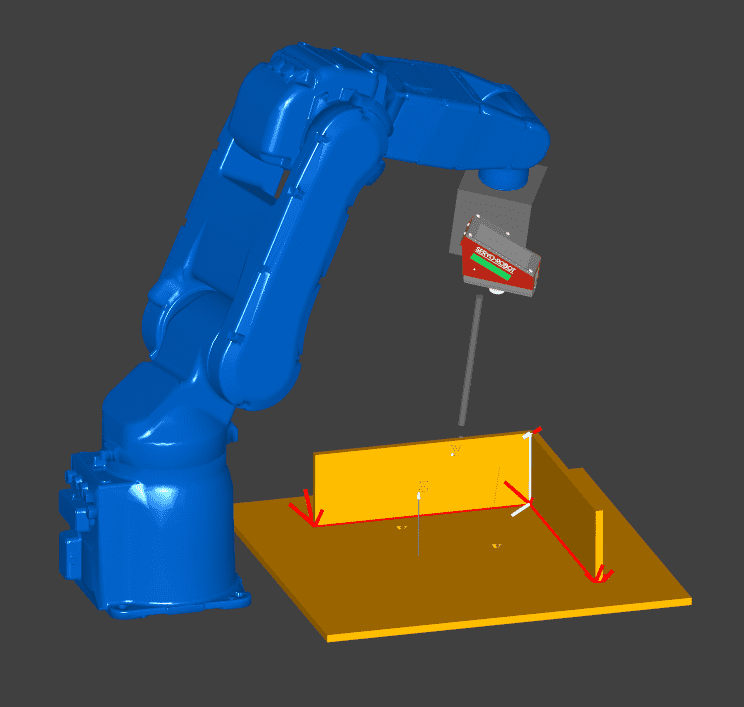 The first major new feature is the addition of laser sensing. In addition to touch sensing, supported work cells now have an "Enable laser sensing" option available. This will use a laser range sensor such as the SERVO-ROBOT QUICKSPOT™ to search for the weld joint and account for part and robot inaccuracies. Using a laser sensor can drastically reduce the time taken for calibration, as well as calibration a wider range of parts.
The second major feature is initial support for Fanuc robots. This is currently in development and we are in initial production testing. We hope to make this generally available with the next release.
Another smaller but useful feature is the ability to tilt welds relative to gravity. If you select welds and then select Transform Weld Path, you can add a tilt relative to the weld orientation to account for gravity during welding.
Additional changes also include:
Increase calibration planning and weld identification performance.
Add a rename welds dialog to allow renaming and re-numbering several welds at once.
Remove unnecessary points in generated weld tool paths.
Adjust the generated ABB RAPID output with more before and after calls, and allow renaming modules.
Fix selection issues when using a HiDPI display.
Add a ZYX rotation order option to the rotation calculator.
A number of other improvements and bug fixes.