Verbotics Weld 0.9 Released
Posted on May 22, 2020 by Verbotics
Today we have released Verbotics Weld 0.9 with improved visualisation, weld path editing and troubleshooting tools, improved calibration planning and many other improvements. You can download the latest release from the download page or by checking for updates within Verbotics Weld.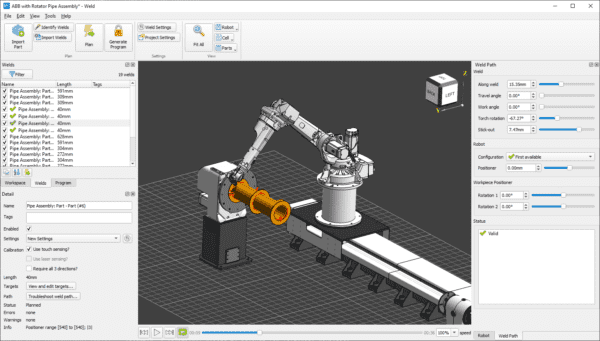 Weld Editing and Troubleshooting
While we pride ourselves on our fully automated weld identification and programming capability, we understand that you might want to tweak the weld paths generated by our automatic identification process. Each weld now has a "View and edit targets…" button which opens a table of the individual targets in the weld. You can easily view and adjust these targets.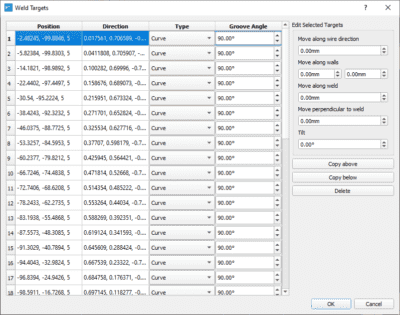 If you are having trouble planning a weld toolpath but are unsure why, you can now click on "Troubleshoot weld path". This well open an interface where you can see what the robot position looks like throughout the weld, allowing you to more easily troubleshoot why a weld is failing to plan. Based on this you can then edit the weld path or settings.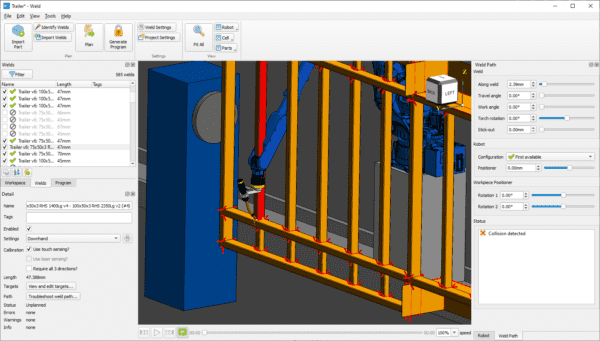 Improved Visualisation
With Verbotics Weld 0.9 we have re-worked the way in which we render your work cell. We have added outlines to both the robot and your part, and improved the lighting settings to make it easier to distinguish objects. It is now also possible to make the robot and work cell semi-transparent. A view cube control and grid have also been added to the main viewer.
Calibration Planning
We have reworked a significant portion of the calibration planner to improve capability and performance. In particular, calibration for welds on curved surfaces has been improved. The robot pose during calibration will also now be closer to the welding pose, eliminating a potential source of error. Finally, we have improved the way in which calibration operations are drawn, and it now shows you the region of your workpiece the robot will use for calibration.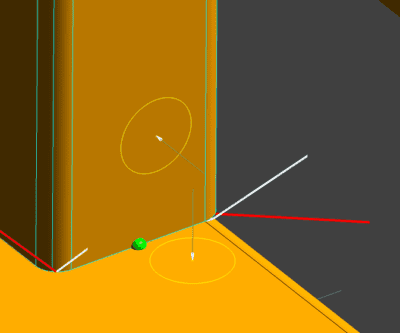 Other Changes
You edit the laser sensor TCP in the project settings.
During planning, automatically re-try failed optimisation.
Improve the weld identifier to improve automatic splitting of welds at obstacles such as stiffeners.
Add support for 7-DOF robot manipulators, as well as improving support for work cells with many external axes (such as gantry cells).
Don't allow the workpiece positioner to move for short straight welds.
Reduce unnecessary workpiece positioner motions.
Add support for additional joints in the station positioner.
Allow setting a custom collision margin around the robot in a work cell.
When a work cell TCP changes, notify the user to clear plans, or update the project TCP.
Draw the laser sensor TCP.