Verbotics Weld 0.11.1
Posted on October 22, 2022 by Verbotics
Today we're excited to release Verbotics Weld 0.11.1! This minor release includes a number of improvements to existing features and bugfixes. You can download the latest release from the download page or by checking for updates within Verbotics Weld.
Workpiece Positioner Settings
We've made the settings for your positioner more powerful and flexible. You can now control the motion of individual joints of your workpiece positioner – for example you can lock one axis, and allow the other to move. Or you can set a range that is valid.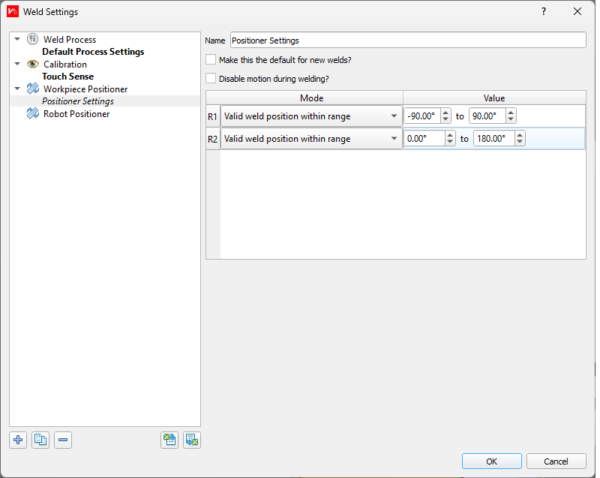 Support for Universal Robots URP Generation
We've added a new code generator for Universal Robots URP programs, in addition to our existing URScript generator. URPs can be loaded directly onto your robot controller, and are easier to visualise and edit using the teach pendant. We've also added the ability to upload URP programs directly from Verbotics Weld to your Universal Robot. We are also looking at adding support for this for other robots.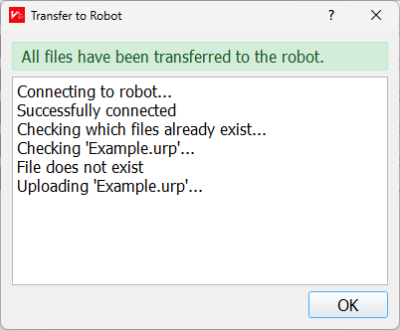 Other Improvements
We've added an optional customer improvement program to gather data on how our software is used. A dialog will pop up once you update Verbotics Weld asking if you want to participate.
We've added kinematic support for more types of robot with offset wrists.
You can now export weld paths to CSV (requires a license).
Improve toolpath and calibration editing.
Allow a negative offset for weld passes (in effect extending the pass).
Allow setting custom start / end weld process settings for individual passes.
Insert toolpath points close to calibration locations in generated robot code.
Split the touch sense replacement distance option into "maximum sense distance" and "minimum spacing" to allow better control.
Many bug fixes and improvements.
Code Generator Changes
Add custom error handling support to the ABB generator.
Add support for varying KUKA ArcTech versions.
Reduce CNT50 to CNT20 for FANUC moves.